Eva Lou Rhinelander juggles circus performing and high school
17 year-old Eva Lou Lou Rhinelander is a hula hooper, contortionist, dancer, and rhythmic gymnast. She began her journey as a dancer, taking ballet, jazz, and tap classes since age 3. She then entered the world of circus at age 8, specializing in hula hoops. She performed in her first touring circus at age 11 with the Circus Smirkus Big Top Tour, and subsequently expanded into other circus disciplines, including contortion and hand balancing. Now a junior in high school, Eva Lou is also a seasoned juggler, managing her various commitments to school, circus, dance and rhythmic gymnastics training, and performing. 
Eva Lou was born and raised in Melrose, Massachusetts. She was first exposed to circus arts at age 8 when she tagged along with her mom, Genevieve, for a beginner hula hoops class. "My mom wanted to learn hula hooping because it was on her bucket list. She brought me to a class she had signed up for. It was a fun recreational class for adults, and I was an 8 year-old in it. The teacher was really great. She was the leader of the Boston Hoop Troop. I loved it so much." 
CIRCUS SMIRKUS BIG TOP TOUR 
In 2016, 11 year-old Eva Lou auditioned for the Circus Smirkus Big Top Tour, a youth circus troupe based out of Vermont. At the time, Eva Lou's primary skillset was hula hooping, so she auditioned as a hula hooper. She was accepted to the tour, and describes the singular experience of performing all across New England in a tour that spanned 16 different towns in 5 states. "That was the longest time I'd been away from home. It was a 10-week tour, with 3 weeks dedicated to creation [of the show], and 7 weeks for touring. The troupe is composed of youth performers from ages 10 to 18. There were 68 shows total, and we performed 2 shows every day. We would stay in each city for two to three days, and then get one day off to travel and sight-see. I had so much fun doing the tour because I learned so much about training, and also about being by myself around others." This will be Eva's 7th summer performing with Circus Smirkus.
Circus Smirkus remains the only touring circus Eva Lou has participated in thus far, as her commitment to school makes it difficult for her to be away from home often. The tour was a watershed moment in Eva Lou's circus career, as it exposed her to other circus disciplines, including hand balancing, contortion and tightwire. During that time, Eva Lou had also begun training in rhythmic gymnastics, growing both stronger and more flexible through the sport. Thus began her evolution into a multi-hyphenate, movement artist.
During the school year, Eva Lou performs in weekend circus gigs, including Vampire Circus in 2021, and most recently, "Delkhii", a circus and Mongolian contortion arts production hosted in San Francisco.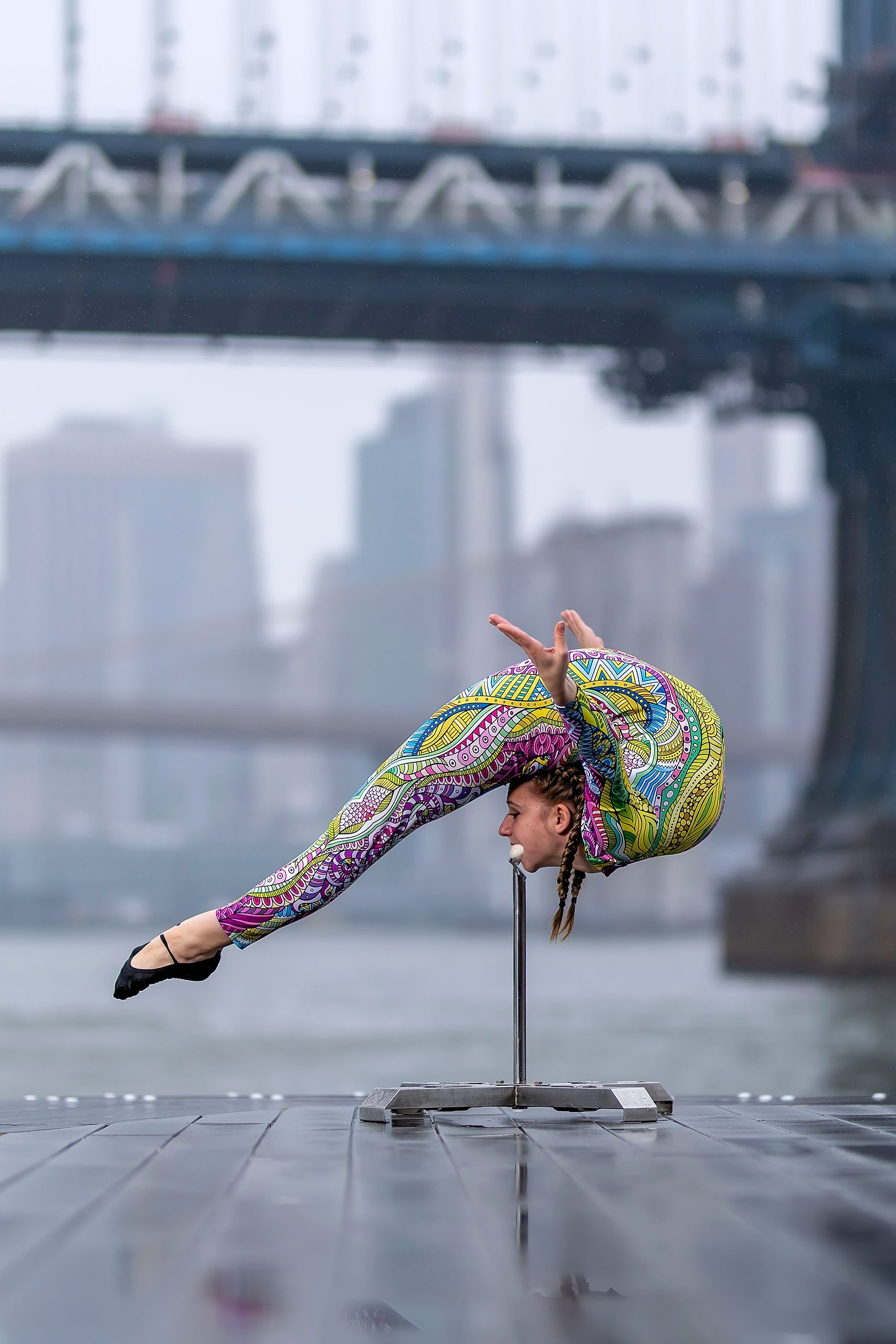 JUGGLING SCHOOL AND CIRCUS
As a circus performer, Eva Lou trains 4 hours every day with one rest day in the week. On top of that, she attends public school and is currently a junior in high school. Asked how she manages both, Eva Lou says, "It's been getting harder as I move up grades in school because I take a whole bunch of AP and Honors classes. But I'm pretty good at getting my homework done and talking to my teachers about homework extensions." A typical day in Eva Lou's life appears as follows: "I go to school, come home, do homework for an hour, then go to train, either gymnastics or dance. On days I take contortion, I stay home and take online contortion class. Any other time I have, I'm either taking a nap or doing homework."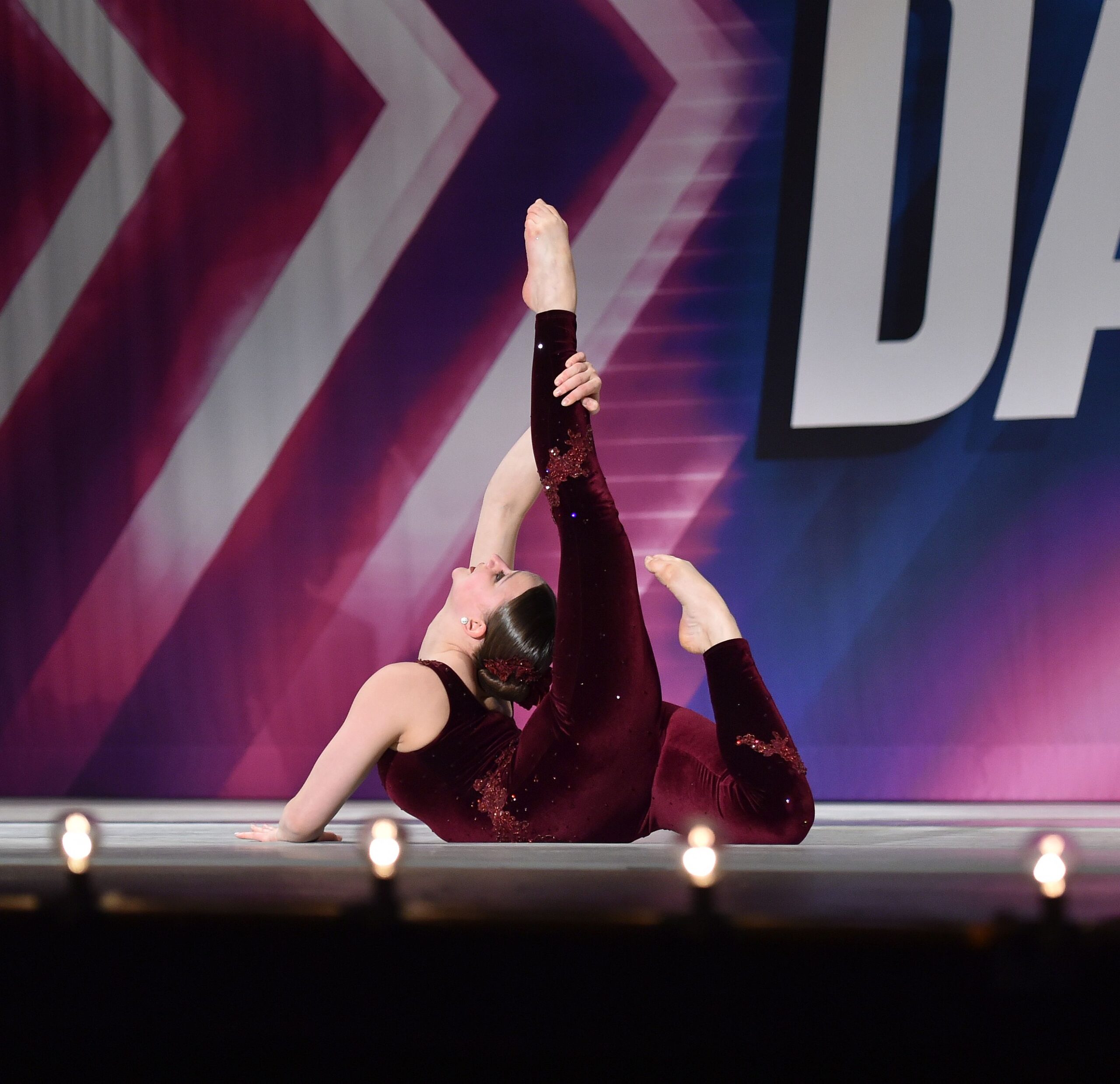 A CROSS-TRAINED MOVEMENT ARTIST 
In the world of circus, many performers choose to specialize in a single discipline, be it acrobatics, aerials, juggling, clowning, tightrope walking, aquatics, and many more. While Eva Lou specializes in hula hoops and contortion, she has danced since the age of 3, and continues to dance in competitions and showcases. She began rhythmic gymnastics at age 10, shortly before touring with Circus Smirkus. Eva Lou was introduced to contortion during the Circus Smirkus tour, when directors and coaches noticed her natural flexibility and encouraged her to nurture it. She didn't begin formal contortion training until 2020, when she started taking zoom contortion lessons as a result of the pandemic. She started taking lessons with two acclaimed Mongolian contortion coaches: Otgo Waller and Serchmaa Byamba. On the topic of being cross-trained in various skill sets, Eva Lou says, "Dance and rhythmic set a baseline technique and give me a fluid quality of movement that I wouldn't have otherwise. Because of dance, I can learn choreography quickly. I get a lot of my hoop training from rhythmic. I don't take a hula hoop class, per se, but I do work on it on my own or with my mom. Everything I do is all related." 
Asked if she has a favorite movement discipline, Eva Lou replies, "My favorite is combining contortion and hula hoops. I also like handstands." 
FUTURE CIRCUS ASPIRATIONS
As for her future circus aspirations, Eva Lou says, "As of right now, I really want to go to circus college. From what I know about [circus college], you choose a major and minor, which for me would be hula hoops as my major, and contortion as my minor. You get trained by the coaches on faculty at the school. On top of that, you take academic courses. They are specially designed for people who want to be circus performers. For example, there's physics classes relating to acrobatics. There are many circus colleges in Canada and Europe, and I'm trying to decide which one I want to go to so I can get the best training."
In terms of life after circus, Eva Lou says, "If I decide to stop doing circus, I'd like to do physical therapy. Maybe I'll go to school for that later, but that's not really on my radar right now." 
Indeed, Eva Lou has much to look forward to as a budding circus performer. As she wraps up high school, she nears the beginning of what she hopes will be a long and fruitful professional career in the circus arts. "I would love to be in Cirque du Soleil.  But I also would love to perform in any show, ever. When I start my circus career, I would like to try a whole bunch of stuff, like performing on cruise ships or with 7 Fingers."  
When asked what she loves most about circus, Eva Lou replies, "I love performing. I love wearing huge makeup and pretty costumes. I love getting applause from the audience. I love it all, it's so fun." 
Examining challenges she's faced in her journey, Eva Lou says, "There's so much training that goes into your tiny 5-minute act. It can sometimes be hard to hold yourself back on tricks you're not ready for, and it's easy to get disappointed in yourself and compare yourself to other people, because there's much amazing talent. Some advice I would offer to aspiring circus performers is, keep practicing and setting goals, because you have to put in the work to see the results. Keep training, do 100% every day, and of course remember to have fun."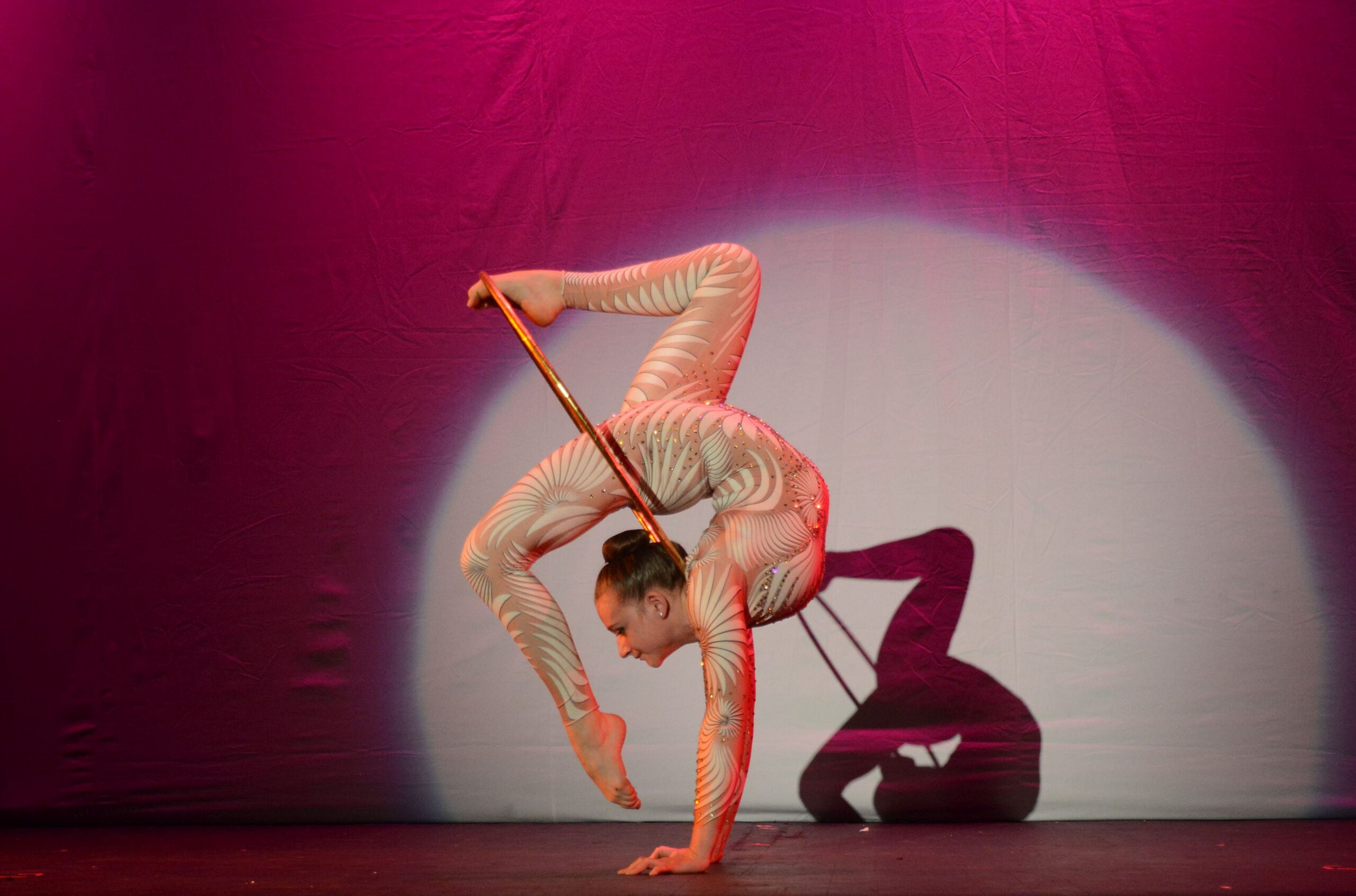 Eva Lou credits her parents for their deep devotion to her circus career. "My parents are very supportive of my career aspirations and decision to go to circus college. They come to all my performances and always help me come up with new ideas and acts. When I walk into the room, they're already talking about me and my acts. When they have their friends over, they're literally pulling up Youtube videos of me. They're always thinking of my performances and totally live for it. They're the reason I'm able to train and travel to perform and see my coaches, and they're definitely my biggest support system."
To conclude, Eva Lou shares a tidbit of circus insiders' knowledge. "There are a lot of circus traditions that you follow when you're in the ring. For example, you can't sit with your back to the ring curb when you're just relaxing during break. If you're sitting with your back to the ring curb that's considered disrespectful."