Athlete Voices aims to humanize athletes and de-stigmatize their struggles while inspiring and educating readers through their stories.
Being a competitive athlete can be an incredibly fulfilling and enriching experience. From a young age, athletes are taught the values of resilience, self-discipline, and pursuit of excellence. Years of training and competition foster mental toughness and confidence, which are fundamental skills that set athletes up for success in sport and beyond. But the world of competitive sports can also be unrelenting. Injuries. Eating disorders. Abuse. Perfectionism. Performance anxiety. Mental health stigma. Difficult transitions out of the sport. All these and more are challenges that many athletes face. Athlete Voices aims to humanize athletes and de-stigmatize their struggles while inspiring and educating readers through their stories.
Humanize
Through interviews with current and retired competitive athletes, with a focus on aesthetic sports (i.e., gymnastics, figure skating, dance), we get to know the person behind the athlete. We unveil sides of the athlete that neither medal counts nor competitive accolades can wholly encapsulate.
De-stigmatize
Numerous resources are dedicated to managing the physical health of athletes, but historically, far less focus has been placed on their mental health and emotional well-being. This reluctance to acknowledge the humanity of an athlete gives rise to a "suffer-in-silence" culture, where mental and emotional pain is normalized and even glorified as a necessary price to pay for gold. It does not need to be this way. Athlete Voices strives to present vulnerability as part of the human, and athlete, condition. We aim to de-stigmatize athlete mental health by offering athletes a platform to present their most authentic voices and discuss mental health issues that permeate all levels of competitive sport.
Educate
In addition to hearing firsthand accounts from athletes, we interview sport psychologists, judges, commentators and other sport experts who offer their opinions on hot topics, current events and issues in aesthetic sports. You can find these and other news and op-ed pieces on our blog.
Inspire
Meet individuals with fascinating stories. A national team gymnast who competed on the elite level while studying full-time at an Ivy League university. A former finance director who built a successful corporate career before quitting her job to become a professional dancer. An Olympic medalist who is dedicated to raising the next generation of champions. All these and more are stories you will find on Athlete Voices.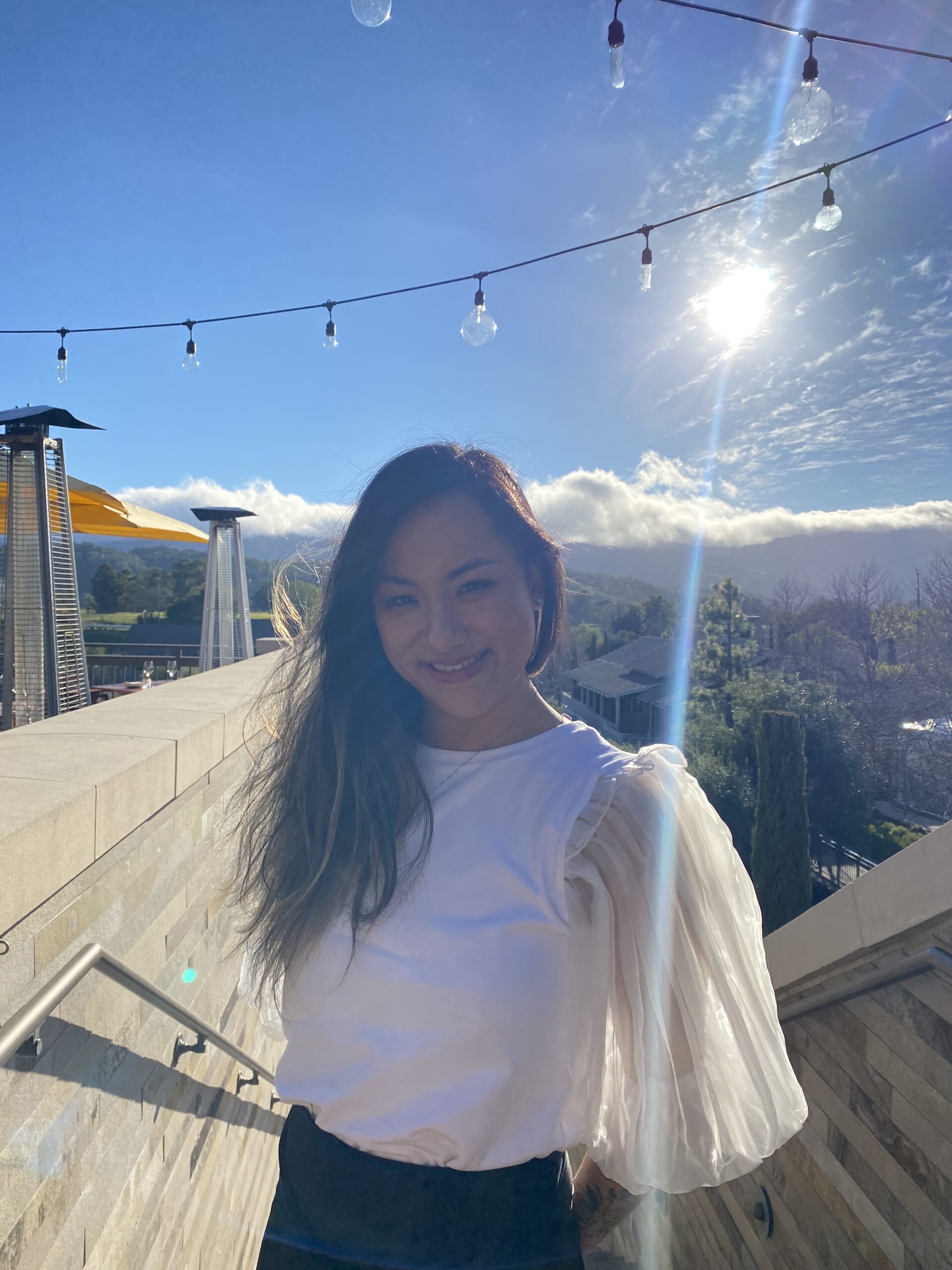 Belicia Tang
Founder, Editor-In-Chief
A former competitive rhythmic gymnast, Belicia dedicated ten years of her life to the sport. During her time as a gymnast, Belicia witnessed and experienced firsthand many of the struggles shared by competitive athletes. At age 15, she suffered a knee injury that resulted in an abrupt transition out of the sport. She turned to writing and blogging as a means to cope, and eventually was able to find new interests outside of gymnastics. Combining her passions for writing and aesthetic sports, she launched Athlete Voices (formerly The Athlete's Corner) in 2018 to share the stories of extraordinary athletes who achieve excellence both on and off the competitive stage. Belicia graduated from UCLA with a degree in psychology and is currently earning her Master's in sport psychology. In her free time, she enjoys competing in Latin ballroom dance, writing, and practicing yoga.
Join Our Team
Are you passionate about sports, storytelling, and mental health advocacy? If so, we welcome you to join our team! We currently have positions available for blogging contributors, social media managers, and outreach coordinators. If interested, please fill out the form below and we will reach out to schedule an interview.